Guess what guys?! I am actually finished with the Blogger 2 Blogger Book Club book ON TIME this month and am actually linking up ON TIME this month. See, miracles in blogging do happen!! With all that has been going on in life recently, the one thing I have been continuously trying to do is make sure that I have time for reading. I read a bunch while we were in Mexico for the wedding and I know that getting lost in a good book really relaxes me... so that means I definitely have to try to make the time for it as my schedule gets ready to get crazy again.
This month the Blogger 2 Blogger Book Club read
A League of Her Own
by Karen Rock. One of the cool things about this month's book was that our discussion questions were provided to us by the author herself AND she did an author Q & A session PLUS a giveaway!! How awesome is Karen Rock? So today I am linking up with Kelly at
Love, Kelly Lorene
for April's edition of the #Blog2BlogBC
A League of Her Own
tells the story of Heather Gadway and her struggle to find herself and her place in life. Heather was the child of a drug addict mother and a father who is obsessed with the Falcons, the minor league baseball team that he owns. Wounded by the scars from her past, Heather feels like nothing she does is ever good enough for her father and like she will never be able to make him proud of her. So when her father suffers a heart attack and she comes home to Holly Springs she decides that she is going to take on the newly vacant position of team manager for the Falcons. Heather is determined to prove to her father that she is worthy of praise and vows to help the Falcons have a winning season.
Heather begins her journey as manager and is immediately attracted to one of the players, pitcher Garrett Wolf. The only problem with Wolf is that he is a recovering alcoholic and Heather just doesn't believe that she can trust him. While Garret works to have Heather gain his trust, Heather is working to be the best (and first) female manager the Minor Leagues has to offer, Mr. Gadway suffers another heart attack and dies. After his death Heather's mother is back in the picture and not only does Heather have to deal with her trust issues involved Garrett, but now her mother is back and she needs to learn how to forgive her mother and move on with life.
This book is all about love, forgiveness and learning to move forward with your life despite circumstances that might try to hold you back. This was definitely a very uplifting and feel good book that really makes you realize that being able to forgive people and move on with your life is something that is very important. This book was also definitely a really and enjoyable read that I would recommend to anyone looking for something to read on the beach or during a relaxing weekend!
Now for the #Blog2BlogBC portion of this review. This is where I answer a few discussion questions
(3-5 according to the book club rules)
about
A League of Her Own
.
one// Forgiveness plays a large role in this book. Which characters in the book need to forgive themselves and/or others? Is this important? Why or why not?
So many of the characters in this book need to forgive both themselves and others, but that is part of what made this book so interesting to me. First off you have Heather who needed to learn to forgive her parents... not just her mother, but both of her parents. Heather needed to forgive her father for not telling her how proud he was of her and to forgive her mother for putting her through all the pain that comes with having an addict as a parent. While Heather's mom may have gotten clean, I also think that she needed to find a way to forgive herself for all that happened in the past, which Heather did not make easy for her to do at any point in the novel. It wasn't until Heather decided that she could forgive everyone for all that they had done, that others were also able to move forward to give their forgiveness. Garrett also needed to learn how to forgive himself for what happened to his fellow foster kid, Manny. Garrett carried the weight of Manny's death with him for so many years that I think it was hard for him to see past what happened to Manny and to see how he could use Manny's death as something to grow from and as something to use as a learning experience. Without Garrett being able to forgive himself it also made it hard for Heather to trust him and to forgive him for the few transgressions he committed during their "relationship" together. This book really hits on how forgiveness is important and how it is necessary for all of us to try to forgive in order to move on with our lives. Harboring all those feelings and emotions and being unable to forgive can really weigh a person down, and that is something none of us want in our lives.
two// Heather and Garrett have a bumpy road to finding love together. What holds them back from finding love and what finally brings them together?
Heather and Garrett are unable to find love with each other at first because they are both unwilling to trust in one another. Heather can't trust Garrett because he is a recovering alcoholic and based on everything she went through with her mother as a child she is afraid to let Garrett in. Garret can't trust himself enough to let Heather in as he is afraid that letting someone in will cause him to go back to drinking and send him down a bad path again. After all is said and done, once both characters learned to forgive themselves and others they realized that they are better together and that if they both want it to work they will be able to make it happen. They finally decided to trust one another and to put their faith in one another... two things that are essential to making any relationship work.
three// Heather loses someone important in this book. How did that impact her growth as a character? What did she gain from this loss that she needed?
When Heather lost her father she was absolutely devastated. She believed that she hadn't lived up to her father's expectations and that she was continuously failing him as a daughter and as a coach. However, after Dave Gadway's death, Heather found a scrapbook in his bedroom that chronicled all of the milestones and accomplishments throughout her life. She finally realized how proud her dad was of her and it helped her to realize that she could turn the Falcons' season around and turn them into a championship team. In his death her father gave her the confidence that she needed to succeed in life.
four// Will Garrett and Heather's happily ever after continue long after the last page? Why or why not?
I sincerely hope that Garrett and Heather's happily ever after continue long after the last page. I would also like to see them adopt Levi at some point in time. I think that if the two of them keep working at it, trust each other and have faith in each other that they could have a long relationship together. Do I think it will be easy for them, no. But I do think that they have the potential for something special.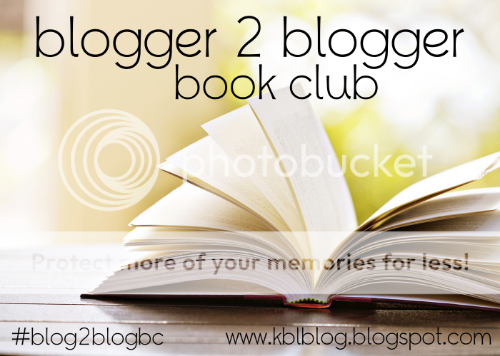 Have you ever read A League of Her Own? If so, what did you think about it?
Are you reading anything amazing now? Care to share any book recommendations?